Why Visit the Colosseum
Walk the path of ancient Romans and witness one of the world's greatest architectural wonders. The Colosseum attracts over 5 million people every year, making it one of Italy's most popular destinations. Also known as the Flavian Amphitheatre, this oval shaped outdoor auditorium once served as a stage for gladiators and public spectacles. With accommodation for 60,000 seated and 10,000 standing, all of whom could enter and leave in a matter of minutes, courtesy of 80 entrances, the Colosseum is the largest amphitheater ever built. It stands 157 feet high (48 meters), which is only 8 meters shorter than the Leaning Tower of Pisa, and covers a total area of 6 acres (24,000 m2). The massive arena also features a vast underground structure called the "hypogeum", a place where historians believe gladiators, prisoners and animals were held.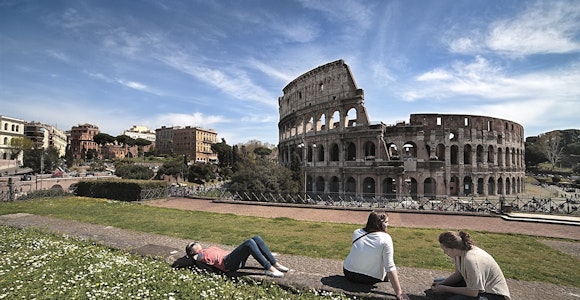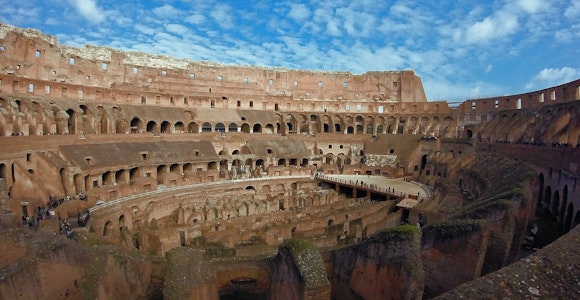 The Colosseum is situated just east of the Roman Forum and Palatine Hill. Once the epicenter of Rome's social happenings, the Forum today houses beautiful ruins that represent different eras of life in the city. It stands a one of the most important archaeological sites in the world and gives visitors an opportunity to peek into the Ancient World. Inhabited since 1000 BC, the Palatine Hill is the oldest part of the city. Once the home of emperors, the hill is a peaceful green area with wild flowers and ideal picnic spots. It also boasts the best views of the city.
A visit to the Colosseum and its sister sites is spellbinding and magical; however, it can also be exhausting. In order to maximize your time and enjoy the ancient capital to its fullest, a little planning is well worth your time. From insider tips on how to explore the ancient sites to a detailed guide on how to find the best tour options and ticket prices, browse the sections below and discover your perfect Colosseum experience.